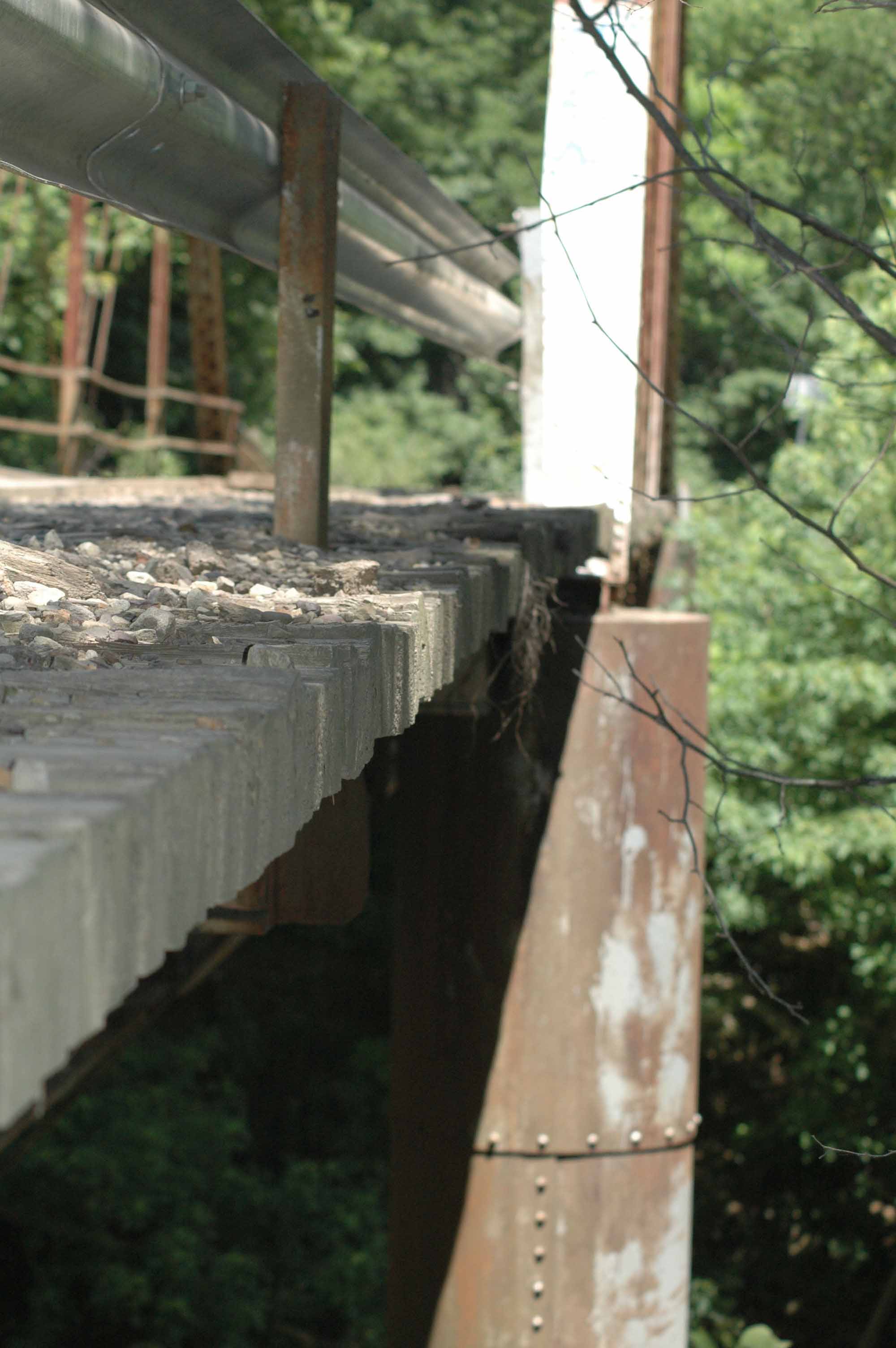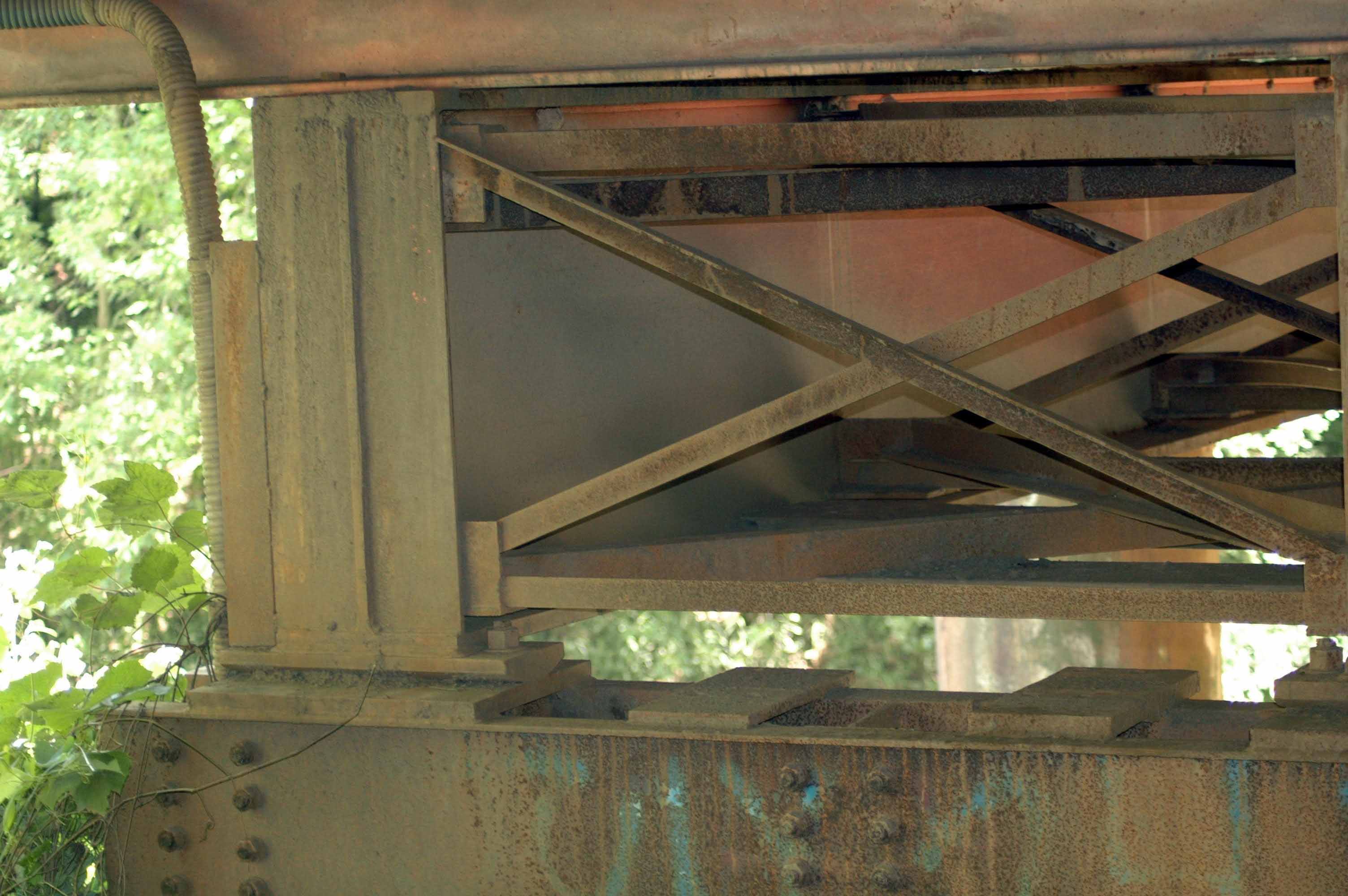 These photos show details of the Iron Bridge structure.
All photographs are supplied by courtesy of Katina Roye Peevyhouse who retains copyright of same.
Iron Bridge crosses
the Sans Bois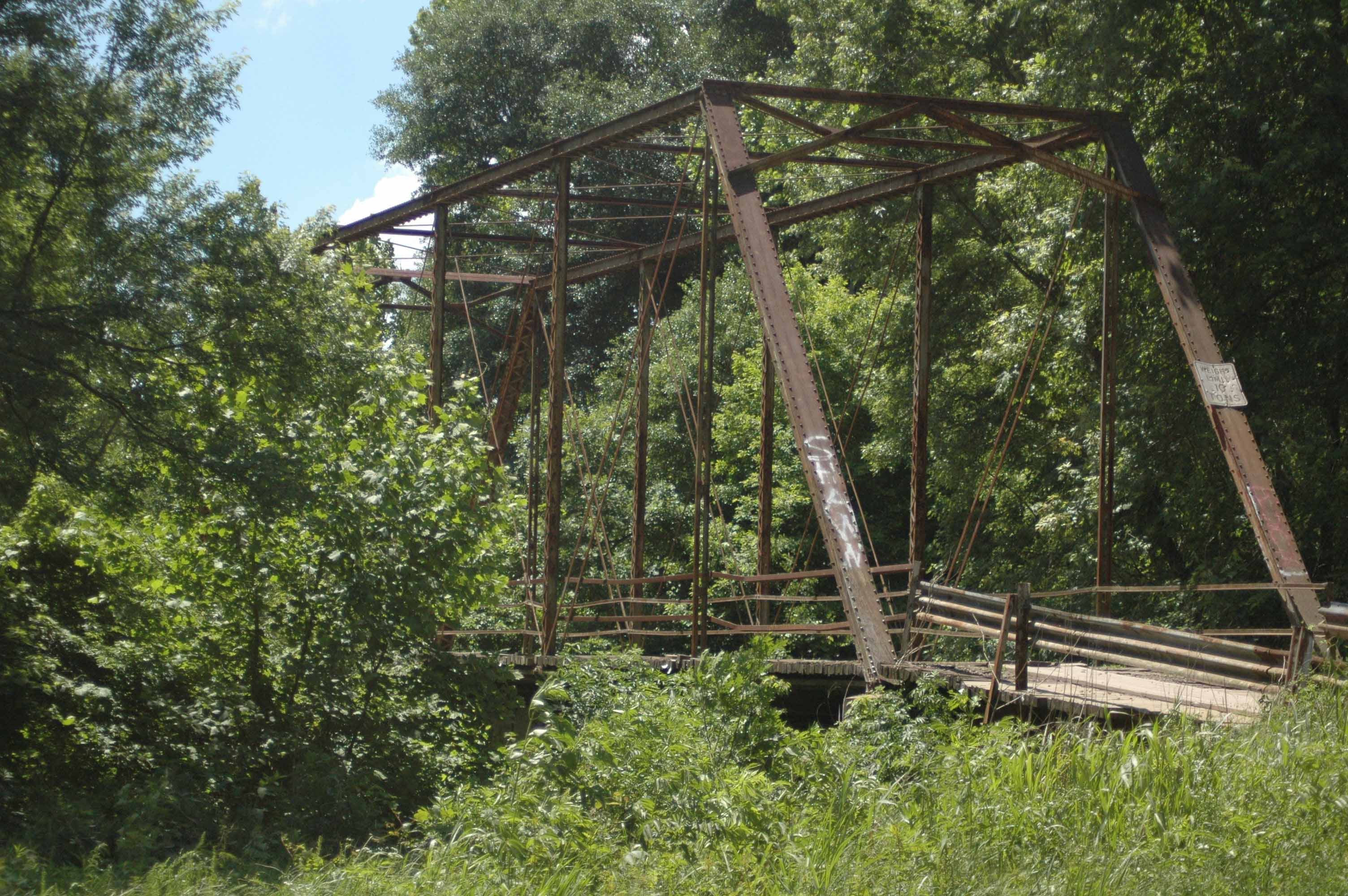 Details of the structure of Iron Bridge, east of Stigler near the Civil War site where the Battle of Iron Bridge was fought. For more detailed information, click on the link and read the article in "Chronicles of Oklahoma."
Beale Wagon Road & Iron Bridge near Stigler - Chronicles of Oklahoma (Please read first few pages)